Pantone Selects Greenery as 2017's Color of the Year
12 Jan,2017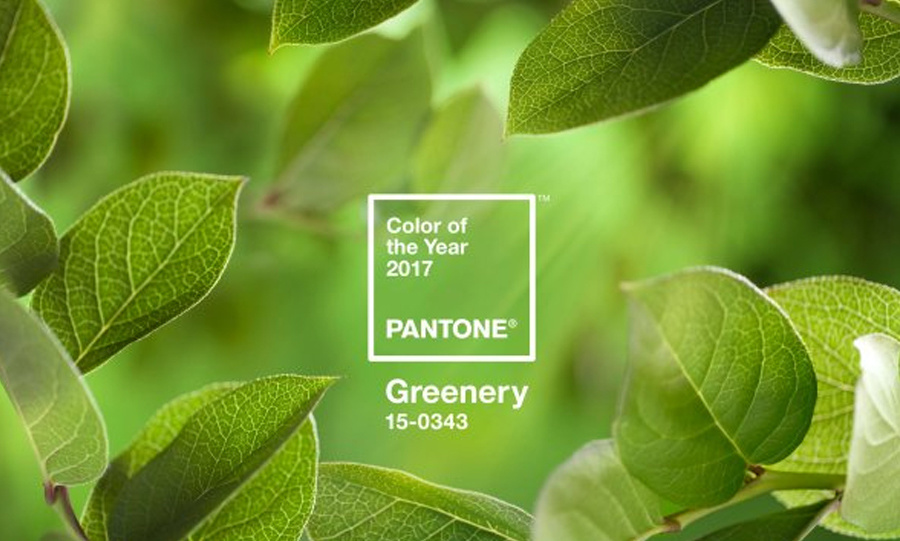 The global color authority unveiled that Greenery will be the Color of the Year for 2017. The zesty yellow-green shade resemblesthe beginning of spring, where nature's foliage renews itself after the cold months. Evoking endless forests and lush outdoor landscapes, Greenery encourages individuals to oxygenate, reinvigorate and achieve Zen in their lives.
"Greenery bursts forth in 2017 to provide us with the hope we collectively yearn for amid a complex social and political landscape,"Pantone Color Institute executive director Leatrice Eiseman said. "Satisfying our growing desire to rejuvenate, revitalize and unite,
Greenery symbolizes the reconnection we seek with nature, one another and a larger purpose."
Today, people are pursing wellness and immersing themselves in the physical beauty of the outdoors. The shift from last year' duo of Rose Quartz and Serenity gives way to the craving for nature as opposed to harmony. From architecture to fashion, people are pursing Greenery in their creative masterpieces.
For the apparel industry, Greenery acts as an earthy neutral. The hue merges cool blue undertones with bold yellows and it compliments with other color palettes. Similar to how stems compliment vibrant flowers, Greenery adds extra flair to a garment's pattern and silhouette. Greenery's popularity gained momentum at the latest runway shows and is prominent in smart apparel.
Famous designers, including Cynthia Rowley, Kenzo, Michael Kors and Zac Posen have incorporated Greenery into their menswear and womenswear collections for Spring/Summer 2017.
"The tangy yellow-green speaks to our desire to express, explore, experiment and reinvent, imparting a sense of buoyancy,"Eiseman said. "Through its reassuring yet assertive vibrancy, Greenery offers us self-assurance and boldness to live life on ourown terms, during a time when we are redefining what makes us successful and happy."
---
reported,considering,selection