US Textile Factories Are Getting More Funding and More Attention
28 May,2018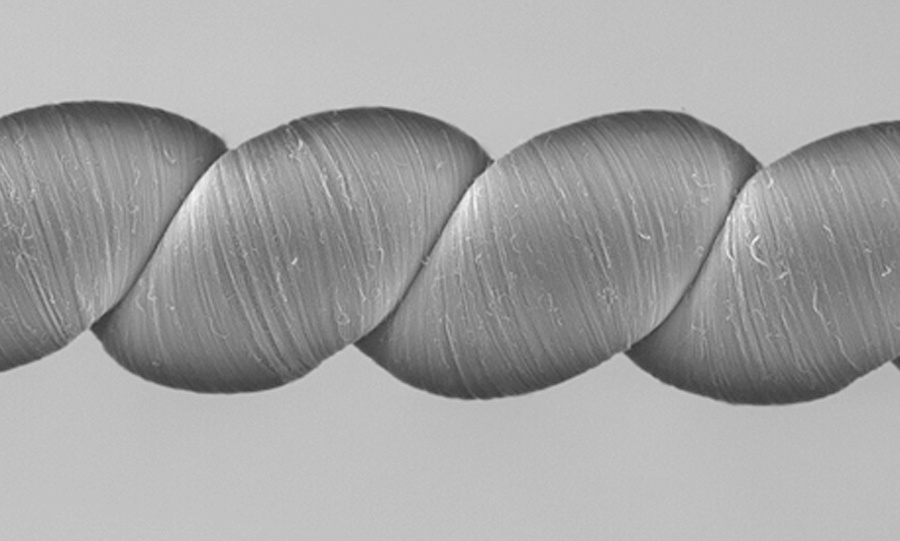 There's been a flurry of activity in the U.S. textile industry of late–an indication that interest in U.S.-made materials and manufacturing continues to grow.According to the National Council of Textile Organizations, the value of U.S. man-made fiber and filament, textile and apparel shipments reached an estimated $74.4 billion in 2016, an increase of 11 percent since 2009.
Investment in fiber, yarn, fabric and other non-apparel textile product manufacturing climbed from $960 million in 2009 to $1.7 billion in 2015, an increase of 75 percent. In Tennessee, State Funding Board members recently approved a $3 million FastTrack economic development grant, part of the government's effort to support Textile Corp. of America's $27.1 million decision to buy and upgrade a vacant 186,000-square-foot factory in Pikeville.
The new company, owned by Chattanooga dev-eloper and businessman Ed Cagle, plans to start production of apparel, bedding and linens this fall. Company officials said they hope to quickly increase the staff to 1,000 employees and soon begin hiring and training workers. In North Carolina, a $300,000 grant from the Rural Infrastructure Authority will support Tapped Tees' reuse of a 7,400-square-foot industrial building in Lexington that has been vacant seven years. The company designs screen printed T-shirts for clients, such as Lenovo, LinkedIn and craft breweries.Tapped Tees will create 15 new jobs and has pledged to spend $1 million on capital investments.
A $350,000 grant was issued to support Manual Woodworkers & Weavers' renovation of a 225,181-square-foot building in Spindale, North Carolina. Manual Woodworkers and Weavers is a woven fabric manufacturer focused on "make-on-demand" markets for custom-printed home décor and apparel. The project will bring 35 jobs and $366,040 in private investment.
In South Carolina, Ascend Performance Materials, a producer of specialty plastics, fibers and chemicals, completed a $6.2 million expansion
project that added nearly 30 new jobs at the company's plant in Greenwood.
The project will add 24 million pounds of staple fiber production capacity and consolidate the majority of Ascend's nylon fiber production in Greenwood. According to company officials, the plant will continue to produce bulked continuous filament, industrial and other fibers in addition to staple, which previously was manufactured in Pensacola, Florida, and Foley, Alabama.
Ascend chief executive officer Phil McDivitt described the site as a "fiber center of excellence," concentrating the company's nearly six decades of expertise in one facility."Project Staple brings another production line to a plant that has been making fiber for nearly 60 years," McDivitt said. "This expansion's success is owed to the hard work of our employees and the support of many partners and leaders in Greenwood and across South Carolina."
[Read more about growth in the U.S. textile sector: Made in America is Back and Finding a New Path] Also in the Palmetto State, Fiber Industries LLC said it plans to invest $30 million to re-equip and reopen Wellman Inc.'s former Darlington factory that closed nearly a decade ago.
"South Carolina has a long and storied history with textile manufacturing, and this announcement by Fiber Industries only adds to that tradition," state Commerce Secretary Bobby Hitt said. The investment is expected to bring 135 textile jobs back starting later this year. Fiber Industries is proposing to turn out a strain of polyester that customers need to make apparel, home furnishings and other products.
North Charleston-based AstenJohnson Holdings recently purchased of Foss Manufacturing Co.'s northern division to broaden its product mix.
AstenJohnson is best known as a global producer of fabrics and equipment for the paper industry, namely the felt-like conveyors that transport wood pulp to the machines. It now employs roughly 2,000 workers worldwide. It has one South Carolina plant, in Clinton.
The recent expansion adds to the company's lineup of synthetic textiles and fibers. The 420-worker New Hampshire operation, rebranded as Foss Performance Materials, specializes in a manufacturing technique known as "needle punch." Its customers include the automotive, upholstery, carpeting and craft markets. Ceo Kevin Frank called the acquisition "a key step in the transformation of AstenJohnson as we enter into new markets for high-performance materials."
On the technology front, an international research team led by scientists at the University of Texas at Dallas and Hanyang University in South Korea has developed high-tech yarns that generate electricity when they are stretched or twisted. In a study published in the Aug. 25 issue of the journal Science, researchers describe "twistron" yarns and their possible applications, such as harvesting energy from the motion of ocean waves or from temperature fluctuations. When sewn into a shirt, these yarns served as a self-powered breathing monitor. Normal breathing stretched the yarn and generated an electrical signal, demonstrating its potential as a self-powered respiration sensor.
The yarns are constructed from carbon nanotubes, which are hollow cylinders of carbon 10,000 times smaller in diameter than a human hair. The researchers first twist-spun the nanotubes into high-strength, lightweight yarns. To make the yarns highly elastic, they introduced so much twist that the yarns coiled like an over-twisted rubber band.
In order to generate electricity, the yarns must be either submerged in or coated with an ionically conducting material, or electrolyte, which can be as simple as a mixture of ordinary table salt and water. The investigators have filed a patent on the technology.
---
reported,considering,selection