Textile Input Costs Reach 'Crazy' Levels as Virus Approaches Pandemic, Manufacturers Say
03 Mar,2020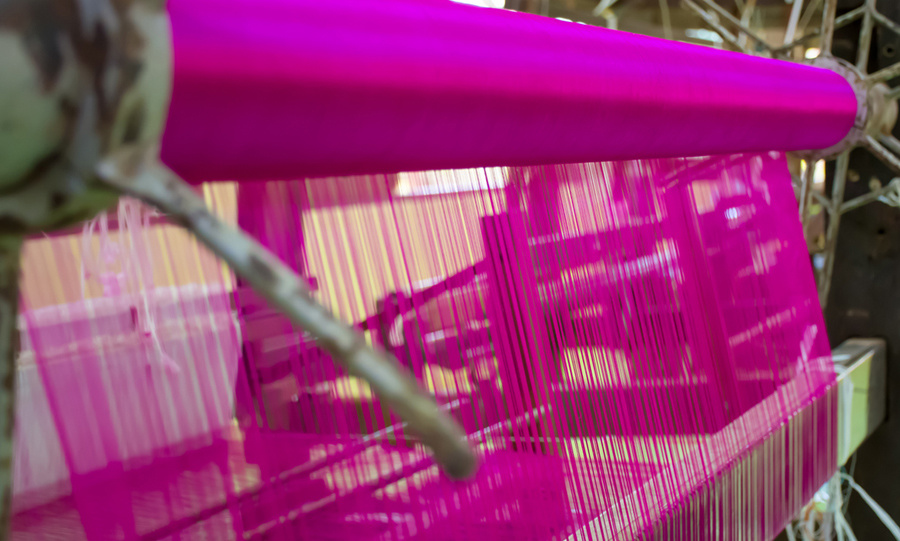 The tie-up with textile inputs owed to the coronavirus is sending raw material costs skyrocketing.
Manufacturers in Pakistan claim the cost of imported textile inputs—which many apparel sourcing. countries bring in from China—has climbed by as much as 100 percent, according to Pakistan's "The News", in light of the shortages resulting from slowed production and a pileup at ports that has goods crawling (if not altogether held up) to their destinations.
Pakistan, along with other key apparel sourcing countries, like Vietnam, Cambodia and Thailand are facing threats to production and raw materials stock that could dry up in the next month if supply doesn't resurface.
"Everyone is talking about increasing exports from the country, but the fact is that production cannot be undertaken in the absence of materials," Zubair Motiwala, a member of Pakistan's Sindh Industrial Trading Estate Association of Industry, told The News.
According to reports, Pakistan relies on textile raw material imports from China, including dyes and chemicals, to make 60 percent of its exports. At present, much of what has already been produced is stuck at Chinese ports and, according to Motiwala, alternative suppliers in Korea, Taiwan and India have either ceased supply or are quoting prices as much as 35 percent higher.
"It is becoming difficult to continue production activities due to shortage of raw materials, while prices in the local market have gone up by 50-100 percent," he told The News. "Value-added textile sector requires ample quantity of dyes and chemicals. It is obvious that no one keeps the inventory for more than 1 or 2 months due to cash flow constraints as large amounts of exporters are stuck in sales tax refunds."
The fear for manufacturers in Pakistan now is that instead of benefiting from a potential uptick in manufacturing as companies scramble to clear out of China, the price hikes and inputs shortage could prevent factories from being able to complete their orders and ship them on time.
And conditions aren't much different in Vietnam.
Once the second quarter hits, manufacturers in the country may no longer have the materials. they need to make garments, as more than half of the garment industry's inputs originate from China.
"Domestic firms have sufficient materials for production until the end of the first quarter, but many of them will face severe shortage of materials from the second quarter because they have trouble importing materials from key suppliers in China, Japan and South Korea," Vu Duc Giang, chairman of the Vietnam Textile and Apparel Association, told Reuters.
The material shortage story continues much the same in Thailand. And anufacturers there are already experiencing delayed deliveries.
Orders from the last half year that would typically be filled in January or February are now being delayed until March because of the havoc created by the oronavirus outbreak, Thai Garment Manufacturers Association president Yuttana Silpsarnvitch told local news source The Star.
"Manufacturers have been unable to deliver their products on time because of the scarcity of materials coming from China, such as lace fabrics and buttons," he said.
So far, there are few signs of the spread of the virus slowing, and while by some accounts manufacturing conditions are improving, it's safe to assume a multitude of hiccups will continue to hamper supply chains in the coming months.
The latest situation report from the World Health Organization (WHO) says there have been 81,109 confirmed coronavirus cases globally, and according to an update Thursday morning from WHO director-general Dr. Tedros hebreyesus,2,801 people have died. Now, "we're at a decisive point," he said, adding that what's happening in the rest of the world is now WHO's "greatest concern."
---
reported,considering,selection