Pantone Names 'Uplifting' Duo for Color of the Year 2021
14 Dec,2020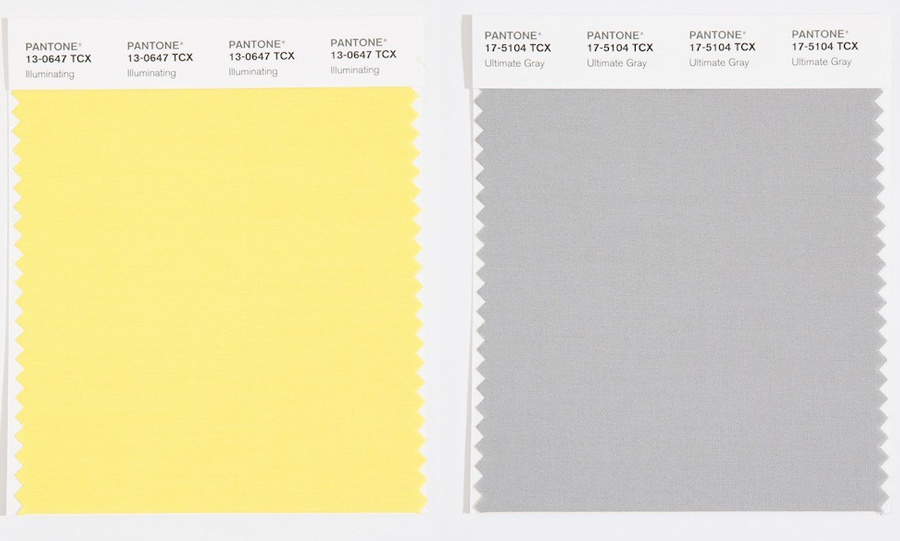 If Pantone's Color of the Year for 2020—the ever-calming Classic Blue—was a preemptive choice for what unraveled into a chaotic year, its choice for 2021 points to a strong will for finding silver linings and more optimistic days ahead.
The color specialist announced Wednesday that it has selected a duo of colors, Pantone 17-5104 Ultimate Gray and Pantone 13-0647 Illuminating, as the Pantone Color of the Year for 2021. Described as two independent colors that come together to create an "aspirational color pairing," the colors express feelings of cautious optimism for 2021, it said.
The colors, Pantone stated, represent the ways people are seeking to fortify themselves with energy, clarity and hope to overcome uncertainty. Mimicking the colors of pebbles on a beach and natural elements that withstand the test of time, Ultimate Gray provides a firm foundation that is dependable and resilient. Illuminating, a bright and cheerful solar yellow, counters the soft gray with its sparkling and warming qualities.
"Practical and rock solid but at the same time warming and optimistic, this is a color combination that gives us resilience and hope. We need to feel encouraged and uplifted, this is essential to the human spirit," said Leatrice Eiseman, Pantone Color Institute executive director.
---
reported,considering,selection