China's Share of US Apparel Imports Fell Below 25%
10 Feb,2021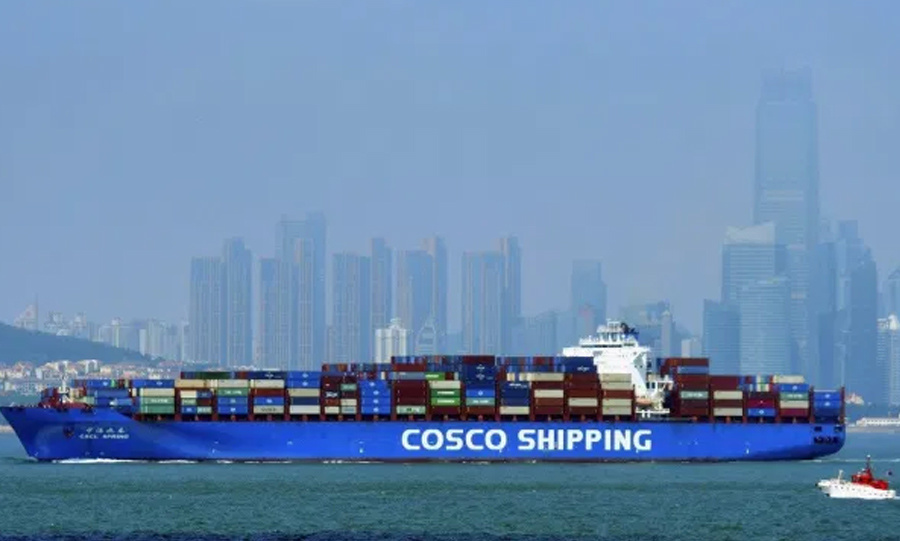 U.S. apparel imports were dramatically impacted by the global coronavirus pandemic and some other geopolitical factors, falling 23.46 percent in 2020 to a value of $64.07 billion from $83.71 billion in 2019, the Commerce Department's Office of Textiles & Apparel (OTEXA) reported Friday.
The China conundrum
The most significant effect on major suppliers was seen by China. The still No. 1 apparel supplier saw its shipments to the U.S. drop 39.16 percent to $15.16 billion.
China's market share declined to 23.65 percent from 29.68 percent a year earlier and 33 percent in 2018. In 2020, China was caught in an ongoing trade war with the U.S. and tariffs imposed by the Trump administration, on top of factory closures at the onset of the Covid crisis and an overall sourcing flight to avoid risks and costs, trade experts said.
While the decline in imports from China has decelerated in the last few months, "I still think the trend is definitely down for China beyond issues related to Covid," said Nate Herman, senior vice president for policy at the American Apparel & Footwear Association.
"However, China will still be one of the Top 2 suppliers for years going forward," Herman added. "It's a matter of the rest of the world trying to build the capacity to handle what China was handling."
Even if China isn't "making the final pair of pants or shirt, factories there are still making all the inputs like fabrics" that go into apparel and are selling them in Asia and around the world, he added.
For his part, Dr. Sheng Lu, associate professor at the University of Delaware's Department of Fashion & Apparel Studies, said, "U.S. fashion companies are not giving up on China as one of their essential apparel-sourcing bases, although companies continue to reduce their China exposure overall."
"For a lot of companies, the trade war and Covid accelerated the trend…which was to try to shift out of China, so they were not as dependent on a single source," Julia Hughes, president of the United States Fashion Industry Association, said. "The initial Covid disruptions really brought that home for folks as they looked at their sourcing strategies."
Asian tigers
Cambodia, Pakistan and Vietnam showed surprising strength during the past year and are likely to continue, along with Bangladesh, India and Indonesia, Hughes said."There's a lot of risk around the world and there aren't a lot of safe harbors," Hughes said, citing for example the military junta in Myanmar just as that country was building an apparel manufacturing base. "Then there's the talk of Vietnam reaching capacity and the government there not wanting the industry to grow that much more over concern like water usage and labor strife."
Hughes said Cambodia, Pakistan and Vietnam showed surprising strength during the past year and are likely to continue, along with Bangladesh, India and Indonesia."I have to expect that we're going to see some expanded trade with Indonesia and India," she added. "Both of those countries have deep vertically integrated industries and have a real opportunity to take advantage of the desire of companies to look for other destinations for their manufacturing."
Herman felt that among the other top tier countries, Vietnam "dodged the bullet" of threatened tariffs by the Trump administration and "will continue to be a winner," as will Cambodia, which was one of the few countries that saw apparel imports increases during the pandemic, thanks to capacity availability after the European Union took away its preferential trade status and the Vietnam tariff threat, although Cambodia does have some human rights issues it needs to address.
In addition, Bangladesh "will see an uptick," he forecast, as well as Indonesia and India. "The advantage with India, in particular, is that it has a lot of material availability," Herman said. "India makes is own denim…so that takes away some of the problems of relying on China. The same with Bangladesh with knit product, and Indonesia has the capacity and knowledge to make technical products."
Looking at how those Top 10 Asian countries fared in 2020, No. 2 supplier Vietnam saw its shipments fall 7.25 percent for the year to $12.57 billion, according to OTEXA, with its market share rising to 19.62 from 16.18 percent in 2019. Imports from No. 3 Bangladesh declined 11.73 percent to $5.23 billion last year, according to OTEXA.
Cambodia was the only Top 10 supplier to see and increase in its shipments to the U.S. in 2020–up 5.45 percent to $2.82 billion. Imports from Indonesia fell 20.09 percent to $3.52 billion for the year, while India's shipments declined 25.58 percent to $3.02 billion and Pakistan's dipped 4.17 percent to $1.4 billion.
---
reported,considering,selection