Cotton Prices Are Surging. What Does This Mean for Fashion?
20 Oct,2021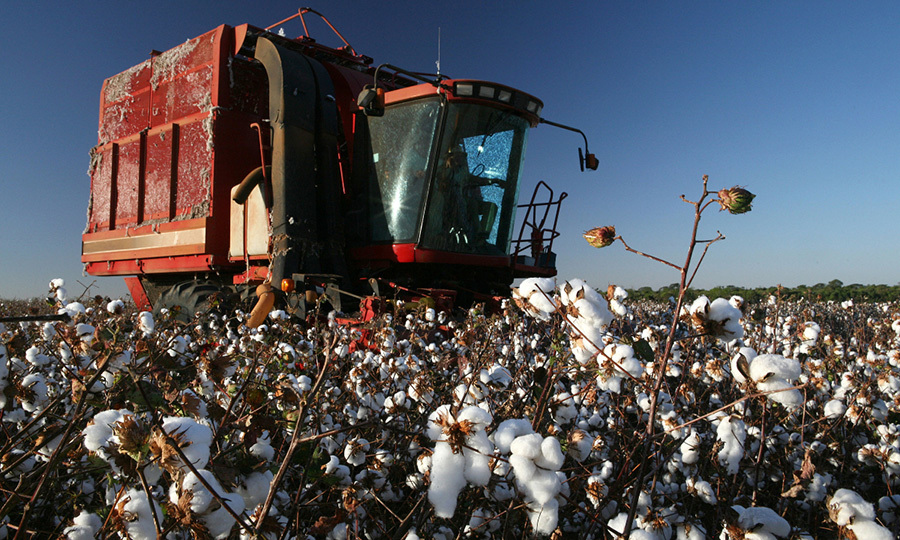 Apparel manufacturers already battling supply chain backlogs and delays and badly congested ports now face surging cotton prices.
How high can they go?
As if the industry didn't have enough challenges, with pandemic-related supply and demand issues compounding port and logistics congestion, apparel manufacturers now face surging cotton prices.
Cotton prices began their latest ascent by jumping off levels near 89 cents per pound on Sept. 20. That dip pulled values down to the trend line maintained by the New York/ICE Nearby futures since April 2020, Cotton Incorporated noted in its monthly analysis released Wednesday.
"The reconfirmation of the trend may have attracted attention from speculators," Cotton Inc.'s Monthly Economic Letter said. "That attention was likely enhanced by the momentum of price increases that occurred since then. While the patterns in price movement could have pulled investors into the cotton market, recent demand data may have also been attractive."
Notably, there has been evidence of strong demand from China as manufacturing revved back up. Auctions from government reserves in China surpassed the initial target of 600,000 tons scheduled for release between early July and the end of September–the total volume sold came out near 630,000 tons or 2.9 million bales, according to Cotton Inc. Strong demand extended auctions through the end of November.
Most benchmark prices surged since late September. After trading near $1.03 per pound for much of last month, the A Index, an average of global cotton prices, dipped below $1.00 on Sept. 21. Since then, it has climbed to levels as high as $1.20.
U.S. spot cotton prices averaged $1.05 cents per pound for the week ended Oct. 7, according to the U.S. Department of Agriculture (USDA).
This was the highest weekly average since the week ended Sept. 15, 2011, when the average was $1.08, DOA noted. The weekly average was up from 97.22 cents the prior week and from 61.13 cents a year earlier.
So far, the spike hasn't been felt down the supply chain. In Wednesday's Consumer Price Index eport, retail apparel prices fell a seasonally adjusted 1.1 percent in September after rising 0.4 percent the prior month, although those goods were made with cotton purchased months ago.
Meanwhile, the Cotton Inc. report said "it remains to be seen how high and how long the current surge in cotton prices will last–the recent rally does not appear supported by market fundamentals."
"This suggests it is unlikely that the rally can be maintained long enough to produce prices anywhere near the levels experienced around the peak during the 2010-11 crop year," the report said.
This time is different because the world is not facing a lack of supply, Cotton Inc. said. Even after recent sales, China is estimated to be holding five to six times the volume of cotton in reserves than it had in early 2010-11, for example, while private Chinese stocks are currently estimated
at roughly three times higher than in early 2010-11. Stocks in the world-less-China are forecast to be at their third-highest volume on record at the end of the 2021-22 season.
The latest USDA report highlighted an increase to the forecast for global cotton production, up 695,000 bales to 120.3 million bales, and a decrease for global mill-use, down 734,000 bales to 123.4 million bales. A net result of revisions to production, consumption and beginning stocks was a 446,000 bale addition to the projection for 2021-22 ending stocks to 87.1 million bales. Cotton Inc. said this figure suggests that world stocks will finish the current crop year at a level that ranks as the seventh highest on record.
The International Cotton Advisory Council's current price forecast of the season-average A index for 2021-22 ranges from 82 cents to $1.27, with a midpoint at $1.02 per pound.
---
reported,considering,selection