From Cotton to Containers, Supply Chain Prices Stay Inflated
24 Jan,2022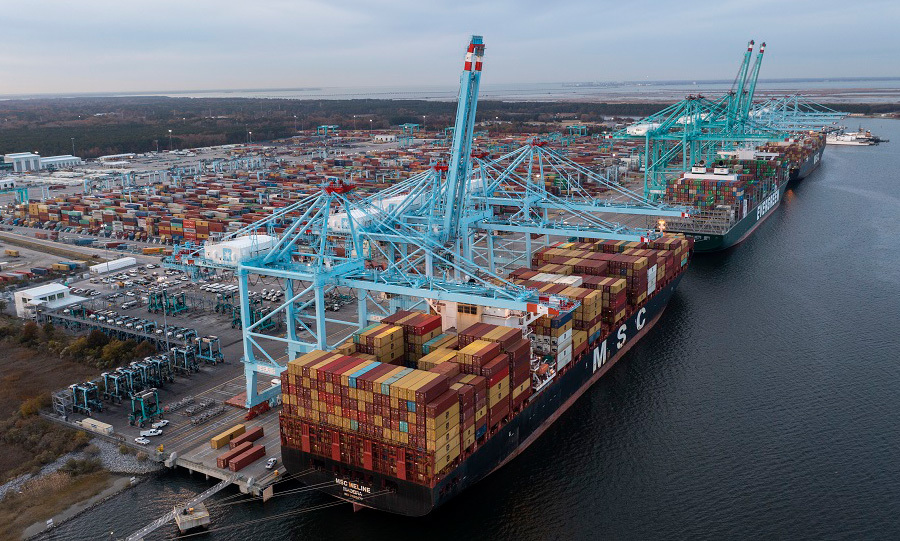 Inflationary pressures are being felt on many aspects of the apparel and textile supply chain, from raw materials to shipping.
U.S. spot cotton prices averaged $1.11 per pound for the week ended Jan. 6, up from $1.09 per pound the previous week and from 75.34 cents a year earlier, according to the U.S. Department of Agriculture.
At the same time, Drewry's composite World Container Index (WCI) increased 1.1 percent to $9,408.81 per 40-foot container or equivalent unit (FEU) for the same period and was 80 percent higher than the same week in 2021.
"After a steady decrease in rates on transpacific lanes since mid-September 2021, we now see the rates increasing for the fifth consecutive week," Drewry said.
Freight rates from the key Shanghai to Los Angeles and Shanghai to New York routes gained 3 percent each to reach $10,520 and $13,518 per FEU, respectively. Rates from New York to Rotterdam surged 5 percent, or $57 to reach $1,244 per FEU.
However, rates from Los Angeles to Shanghai dipped 1 percent to reach $1,290 per FEU, while rates on Shanghai to Rotterdam, Holland, Rotterdam to Shanghai, Shanghai to Genoa, Italy, and Rotterdam to New York hovered around the previous week's level.
Drewry expects rates to climb higher in the coming week on account of Chinese New Year and the need for factories to push goods to port ahead of factory closures surrounding the holiday.
Meanwhile, the International Cotton Advisory Committee (ICAC) said in a year-end report that cotton prices are expected to remain at elevated levels throughout the 2021-2022 crop season. ICAC's current price forecast of the season-average A index, a composite of global spot cotton prices for 2021-22, ranges from 91 cents to $1.19, with a midpoint at $1.04 per pound.
Devine also cited India as being "the epicenter of the latest surge in prices," with Indian values reaching record highs.
There have been calls for the government to lift import duties, but the availability of foreign cotton that can be rapidly shipped may be in short supply," he added.
Relief shouldn't be expected from synthetic fibers, either. On the one hand, historically, when prices for cotton rise, so do the costs of other fibers. On the other hand, inputs for synthetic fibers such as petroleum, are also high.
The Producer Price Index (PPI) for U.S.-made synthetic fibers increased 24.7 percent for the year ended Nov. 30. The PPI for processed yarns and threads rose 28.9 percent in the same period, while the index for finished fabrics increased 13.4 percent.
Joel Prakken, chief U.S. economist and co-head of U.S. economics at IHS Markit, said in a report last week that IHS has revised its forecast U.S. gross domestic product (GDP) growth in 2022 down to 4.1 percent from 4.3 percent.
We've revised up the forecast for CPI (Consumer Price Index) inflation in 2022 from 3.7 percent to 4.2 percent after which we expect inflation to subside close to the Fed's long-run 2 percent objective," Prakken said. "Beyond disruptions to travel and entertainment, the Omicron strain may pose wider risks to supply chains and hence inflation."
Inflationary pressures are being felt on many aspects of the apparel and textile supply chain, from raw materials to shipping.
---
reported,considering,selection