The GM of Eas-Tex has accepted the interview of Fangyou
09 May,2016
In Inter Textile Shanghai Apparel Fabrics (2016 Spring Edition, March 16-18), EAS-TEX company limited has received a world-wide attention for its fashion high-end fabric lines. Mr. Lu, the general manager of EAS-TEX Company Limited received a live interview from Gu Man, the reporter from FUZ net, below are the highlights from Mr. Lu's reply to the interview:
Product homogeneity problem of domestic market is now becoming more and more frequent, while as a company of unique concept, EAS-TEX Company Limited holds its own concept of delicate and freedom. It solves the problem of product homogeneity while product expresses its own brand concept.
EAS-TEX Company Limited focus on developing its strengths, this is the most important difference that we distinguished from other textile companies. We commit to the development of high end, fashion and newest fabrics. By using the most advanced technology, the weakness of the traditional fabrics has been resolved, meanwhile, delicate surface, comfortable hand feel, attractive pattern, good abrasion resistance and reasonable price brings us more advantages in market competition. EAS-TEX Company Limited is now regarded as one of the most professional apparel fabric supplier in Shanghai and nearby areas.
Interview video link address:http://v.qq.com/boke/page/w/0/7/w01925pp7i7.html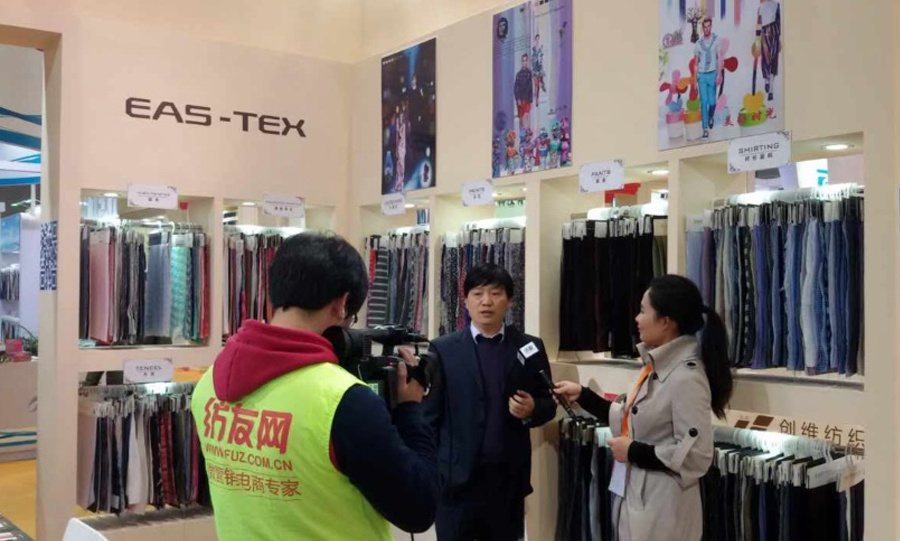 ---
reported,considering,selection